We have come up with a special offer to make your weekend even more special!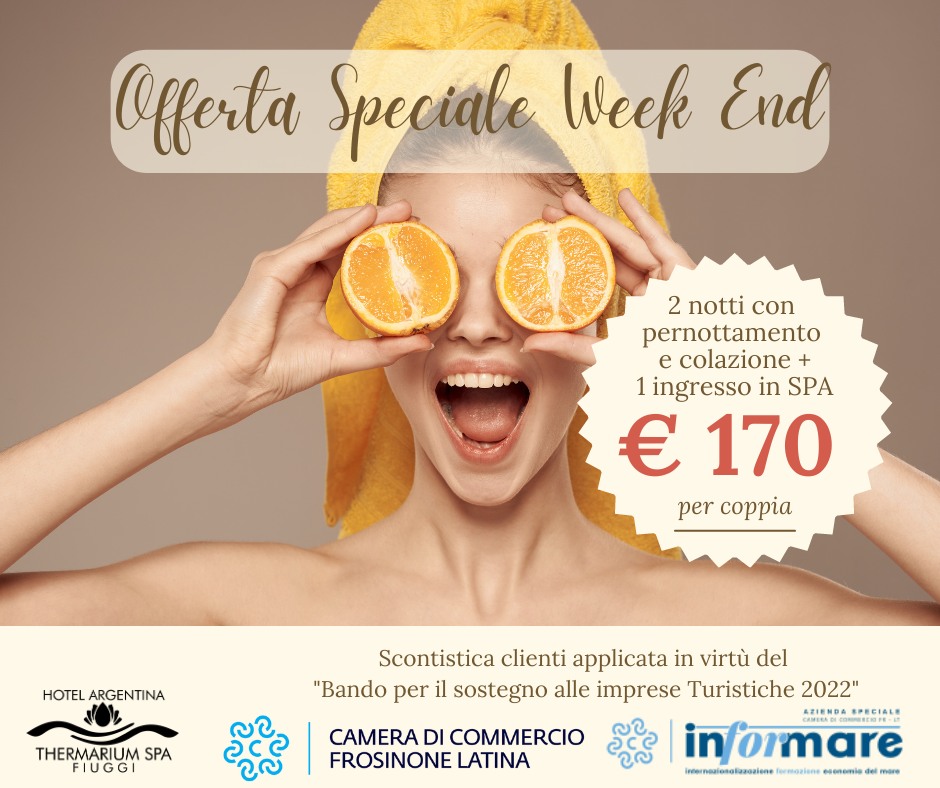 Give yourself the right amount of time by choosing to stay at the Argentina Hotel for two nights, including breakfast.
You will also be entitled to 1 SPA entry and at a total cost of 170 € (per couple).

Don't miss the opportunity to spend a dream weekend in Fiuggi

Book directly from our website: click here

WHATSAPP: 320 391 1700

Call us at: 0775.515117

Write to us at : info@albergoargentina.it